How to open the Edition Digital design tool
The Edition Digital system makes designing pages simple through its unique Design tool, which allows you to enrich pages with features such as audio, video, shapes, shape actions, image galleries, image animation, surveys, text, and many more. The design tool's user interface follows the same principles as many other design tools on the market, and is very intuitive, so even the inexperienced user should get the hang of it very quickly.

To open the Design tool, first locate the Edition you want to edit on your Dashboard or My Edition section and click the corresponding Edit button at the bottom of that Edition's card.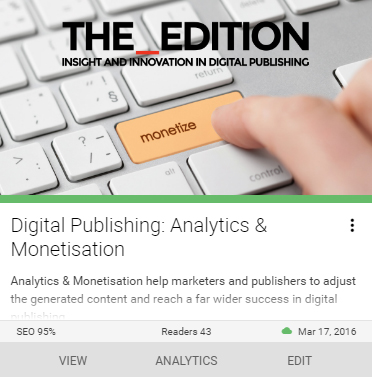 When the Workflow opens, select the Pages tab, where you'll notice a large area with page thumbnails that give you a clear visual representation of your Edition's structure and flow. What you will also notice is a grey circle containing a pencil in the centre of each page thumbnail, which you can click to open the design tool. What's more, you can also double click any page to open it in the design tool.

An alternative way of opening the Design Tool is from the main menu; locate and click the DESIGN main menu item and the design tool will open. The difference in this approach is that, after the design tool opens, you are required to select the Edition you want to edit. Therefore, a window containing all Editions you are eligible to edit will automatically appear so you can select which one the design tool should open.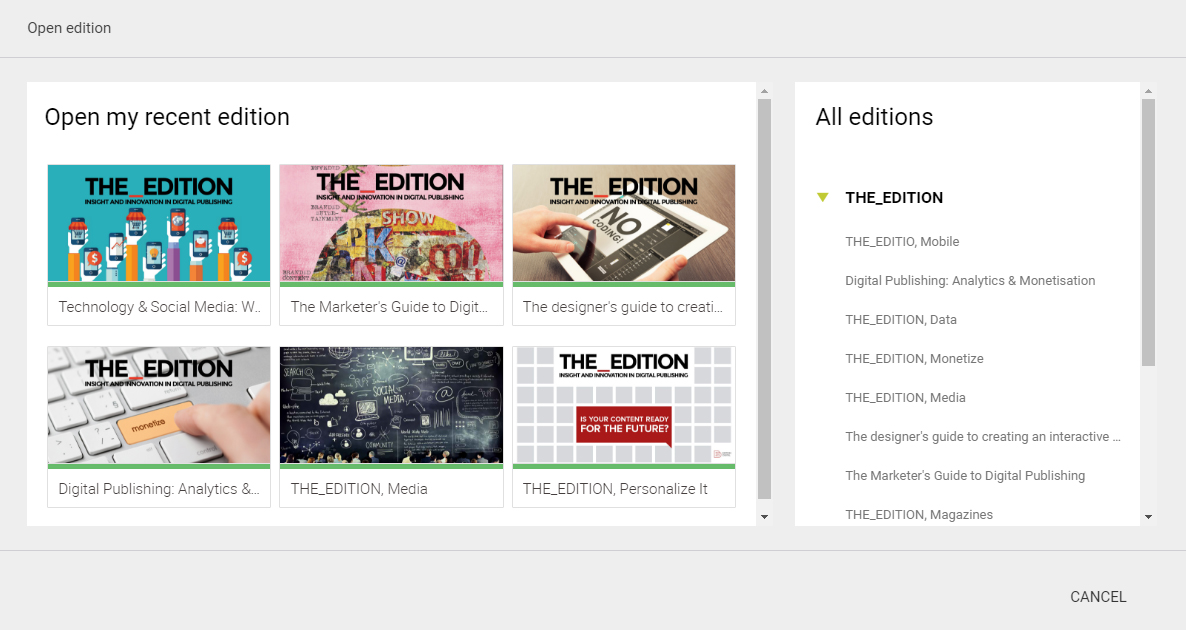 Once you're using the design tool, scrolling through pages is possible through different page navigation options in the upper right-hand corner of the design tool's user interface. First from the left are the left and right arrows, which, when clicked, will jump to the next or previous page in the sequence. Next to the arrows is the currently opened page's consecutive number. Lastly there is also a menu icon that will open the Workflow's Pages tab from where you can select a different page to edit.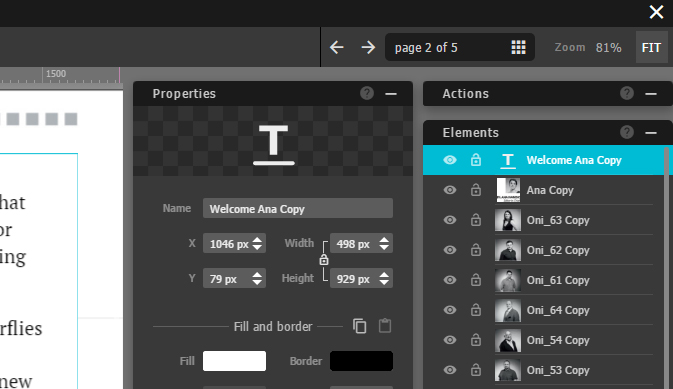 Have something specific in mind? Don't worry, just type what you are looking for. Here is our searchy searched.