How to create a review link and publish an edition
Every edition can be found as Unpublished or Live. The current state of an edition is displayed within the Workflow's Main section, right beneath the white rectangle titled Publishing. Both of these states entail a specific set of circumstances for a simple and seamless publishing process.  
By default, every new edition is Unpublished, which means that it can only be previewed while you are logged in on the Edition Digital Dashboard; the edition's bespoke url address is not active during that time. While an edition is unpublished, the statistical data is not gathered, neither is the edition eligible for search engine indexing.

When you require someone else, who doesn't have access to Edition Digital, to review your work, you can generate and provide them with a Review link. To do so, locate and click the "Create a review link" button and the link will appear just below the button. The review link is only active for 5 days or 100 views and should therefore not be used for distribution. As with Unpublished editions, review links do not gather statistical data and are not eligible for search engine indexing.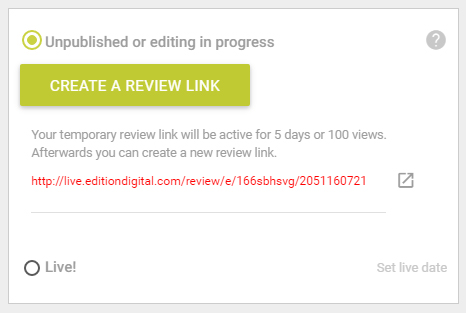 Once an edition is completed, reviewed and approved, naturally you will want to share the edition's url with your readers. To do so, select the Live option, which is located just below the "Create a review link" button. The edition will be published right away, however, if your edition is due to go live at a specific date in the future, you can click the Set live date button and select the day when your edition should go Live.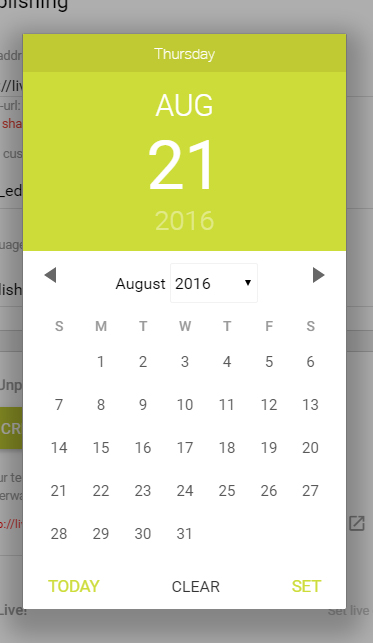 You can also provide a custom URL segment that will be attached to the end of the edition's default url address. It's not necessary, but if required you can also change the default language, which is English. Hints and other text of the Edition Digital players will be displayed using the selected language. To finalise the process click Apply or Save and Close. The system will quickly check the required info and notify you if anything is missing so you can rectify it.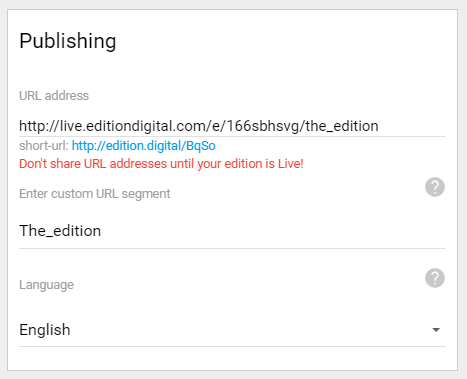 Once your publication is Live, the system starts gathering statistical data so you can utilise the Analytics section to gain insight into how your edition is doing. Search engine indexing is enabled by default, but you can disable that feature if it's not required.
Have something specific in mind? Don't worry, just type what you are looking for. Here is our searchy searched.